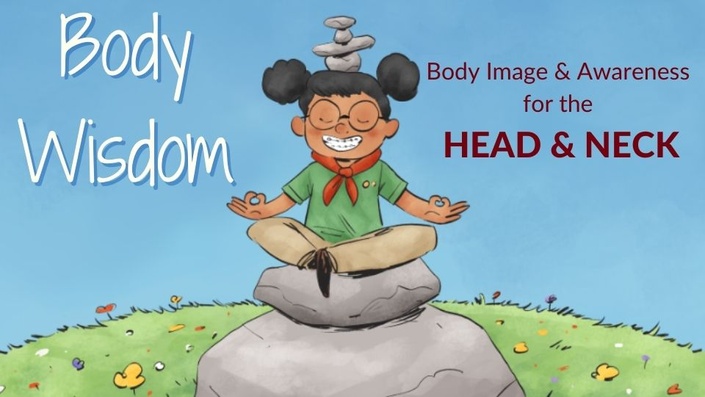 Body Wisdom of the Head and Neck
Treat headaches and neck tension and also feel clear, focused, communicative, expressive, in your life.
Watch Promo
Course Description
Does your head feel too heavy? Is your life sometimes a pain in the neck? Is it sometimes difficult to focus? To listen? To Speak your mind? To Think Clearly? Are you thinking too hard? Studying too much? Jumbling your head with too much clutter? Does the pain in your neck sometimes bring you to your knees, with your head in your hands?
There's a simple solution. Simple posture practice of head alignment and neck mechanics can clear your mind. Get more oxygen to your brain. Learning to hold your head up high, balanced softly on your neck is scientifically proven to make you feel FOCUSED AND CLEAR from the inside out.
Learn how to use your head and neck the way they were designed to be used, to get your head and your heart to communicate.
Learn simple techniques for healthy posture
general anatomy & physiology of your head & neck
proper body mechanics for sitting, standing, walking, lifting and climbing
ways to apply what you have learned to your every day life
to relax and release through your head & neck
improve overall function.
Requirements
If you have a head and neck and you have been using them your whole life, you are ready and capable to complete this course.
Because you learn better what you write down, a pen or pencil is handy for this class.
Be sure to print out the handouts for each segment.
Because your brain processes better when you see progress, be ready to take the pre-post surveys for each segment to track what you have learned and how you have improved.
Target Audience
Do you have tension and stress in your neck?
Do you suffer from chronic issues of headaches, neck aches, monkey mind, and brain fog?
Do you think too hard, process too much, feel overwhelmed?
Do you think maybe your posture may be to blame for your body aches, pains, owies, and boo-boos?
Do you wish you could feel more clear and focused?
Course Objectives
Identify personal posture habits in your head & neck that have contributed to pain.
Adjust personal posture habits to use your head & neck better.
Adjust your neck posture to relieve mid and upper back tension and tightness.
Change neck alignment to reduce or eliminate pain.
Improve focus and clarity instantly through posture and mechanics.
Understand how your posture impacts the integrity of your whole body.
Practice simple relaxation exercises throughout your every day activities to reduce and eliminate chronic issues.
Train your brain to tell your body to stand, walk, and climb without pain.
Reverse years of bad posture habits in the neck & head by doing simple 10 second exercises many times a da
Course Curriculum
Introduction
Available in days
days after you enroll
Lesson One - Chin
Available in days
days after you enroll
Lesson Two - Head
Available in days
days after you enroll