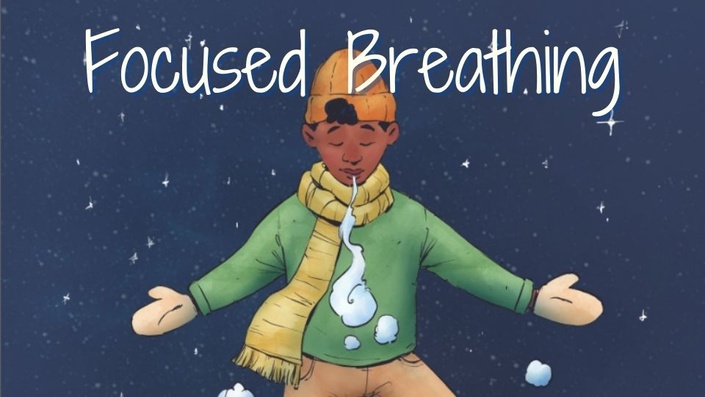 Body Wisdom - Focused Breathing for Clarity & Focus
Increase energy, improve focus, and reduce pain with one simple breathing exercise.
Watch Promo
Course Description
Take a DEEP BREATH!
AAAAH!
Do you feel better? Probably. Can you feel better than this? Definitely!
Research studies have proven that taking a deep breath makes most people feel better, AND how you take the breath matters in how MUCH better you feel! Something as simple as breathing a deep focused breath several times throughout your day can have such a MAJOR IMPACT in everything about your life!
This course teaches you HOW to take the most effective deep breath, and make it an automatic habit in your every day life. You will walk away from this class not only knowing HOW to breathe, but WHY breathing well is so important, and WHAT you can do to make better breath your automatic and normal breath.
In terms of overall health and wellness, perhaps the single most important component is BREATH. Breath is everything. Without air, a living body dies within minutes. All day long, every single day, the body breathes. It's an unconscious action that we take constantly, and yet, we have the power to control it. Breath provides energy, fuel, healing, clarity, focus, space, relaxation, calm, stress relief, postural alignment, and so much more. While we all know a deep breath reduces stress and anxiety, scientific studies have proven that focused breathing techniques are more effective than a simple deep breath.
Focused breathing increases the oxygen in your body, brings it straight to your brain, and makes everything, absolutely everything in your body work better. This course teaches you how to do the focused breathing technique and provides brain training to make focused breathing more of your natural breathing habit.
What Will I Learn?
Learn a breathing technique that is scientifically proven to increase oxygen to the brain, decrease tension and stress, and relieve pain instantly.
Improve your stress management skills by teaching yourself to take deep breaths automatically.
Eliminate Brain Fog with Focused Breathing.
Use Breathing to instantly relieve stress and anxiety.
Train their brains to make Focused Breathing a natural habit.
Improve focus and clarity.
Relax, calm, and soothe your thoughts, mood, and mind.
Improve brain function by providing more oxygen to your brain.
Relieve Muscle Tension
Improve Efficiency.
Increase oxygen in your body.
Train your brain to tell your body to breathe better all the time.
What is the target audience?

Do you suffer brain fog, monkey mind, and constant thinking chatter?
Do you deal with stress and anxiety?
Do you feel confined, tight, restricted and limited in your breath, movement, or life?
Do you face chronic pain and muscle tension on a daily basis?
Do you have respiratory issues such as asthma, COPD or chronic sinus infections?
Do you want to improve your focus and clarity and bring more oxygen to your brain?
Do you want to enhance your body function, including muscular movement, circulation, hormone balance and more?
Do you need tips and tricks to help you feel better instantly?
Do you need better stress management skills?
Requirements
There are no special requirements for this course. If you are living and breathing every day, you are well prepared for what you will learn.
A pen or pencil would be helpful for taking notes is helpful. I'll give extra credit and bonus points for fun colors and fancy novelties attached, just because they make me smile.
Each lesson is less than seven minutes, and homework assignments are things you can practice in less than 30 seconds throughout your day.
Testimonials
Really great information...plus, it was shared in such a way that it inspired me and I loved the enthusiasm spoken. ~Allison

Loves this course so informative, engaging, left me wanting to learn more. ~Georgina

Loved the instructors teaching style, very knowledge and encouraging to begin your own path. ~Shannon

Course Curriculum
Introduction
Available in days
days after you enroll
WHY Focused Breathing is Useful
Available in days
days after you enroll
HOW To Do the Focused Breathing Technique
Available in days
days after you enroll